5 Rockin' Conferences to See in 2014 (What's left of it!)
Tech Week 2014: New York September 29 - October 5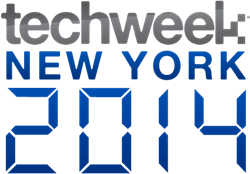 Attracting innovators, entrepreneurs, tech savants, marketing professionals and the like, this is Tech Week's big stop in the Big Apple. The list of speakers hasn't yet been announced, but they are expecting more than 55+.The seven day event is sponsored by Microsoft, so expect a fair amount of Microsoft speakers. This is one for networking with a range of the best industry professionals. Be there or be square...or no...Square will probably be there.
Sibos Boston 29 September – 2 October 2014
Hey, so Bill Gates is closing this conference. If you've heard of him, you may remember he's one of the wealthiest people in the entire known universe. The two-syllabled Microsoft giant might give you a clue as to what to expect from these kinds of speakers. Taking a look at who's to speak at Sibos, the list looks like a golden parking lot full of diamond encrusted Bentleys. VIP, really, is an understatement.
The Incite Summit: East Nov. 12th-13th
This one is heavily advertising its lineup of marketing professionals. Most of the speakers are CMOs of major corporations, so if you're a marketing professional and you think that the upper crust of the marketing world can help your strategy improve, then you should definitely head to New York for the two day Summit.
Inbound 2014 Boston September 15th-18th

From , the BCEC will be the venue for the third annual Inbound conference. Hubspot, the popular online marketing tool has speakers such as Guy Kawasaki, Martha Stewart, and Simon Sinek. Social Media Marketers will want to be in-the-know when this conference rolls into Boston.
World Business Forum NYC
Radio City Music Hall is going to be hosting something like the Bonnaroo of conferences. Headlining keynote speakers like Robert Redford, Malcolm Gladwell, Sir Ken Robinson, and Ben Bernanke will . These are top notch speakers with massive insight into the business scene. Maybe there'll be a holographic revival of the 1964 Beatles too. Anyways, the World Business Forum is the one conference to experience.